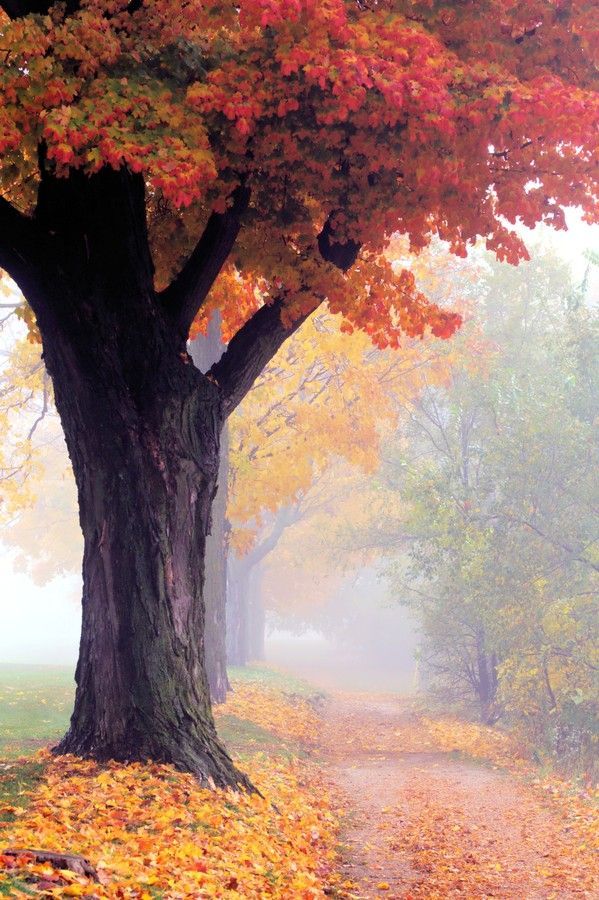 Decorating For Fall
Leaves are falling and flying in the wind. Autumn is finally here with its bright colors. The air is so cool and crisp in the morning.  The sun shining through the dark low clouds illuminates the world in a different way ...
And it is time for  some decor adjustments to make our home feel warm and cozy. 
Here are a few decor ideas for the fall.
It is amaziing how with the change of season, the "weather" inside the house changes as well. The cooler it gets outside, the warmer we want our homes to be (and vice versa). The easiest way to bring warmth to any room is to add a throw or two in orange, rust or auburn colors.  Complimenting fall colored throw pillows  will complete any cozy nook for you to cuddle up with a good book. You may also add fall colors to every room by replacing area rugs, curtains, bed linens and tableware. Keep in mind that you do not have to change each and every element in your home - just choose a few and that will be quite enough.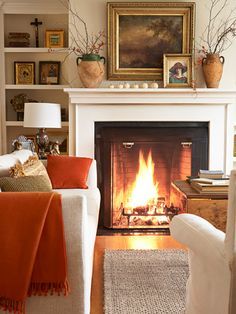 Natural Elements
Try using natural elements from your garden in your fall decor: leaf branches, flowers or moss. How about using red and yellow apples for an informal organic and edible centerpiece? Instead of scattering single pieces all over the house, consider grouping several elements together in strategic places like a mantel shelf, a countertop or a console table for greater impact.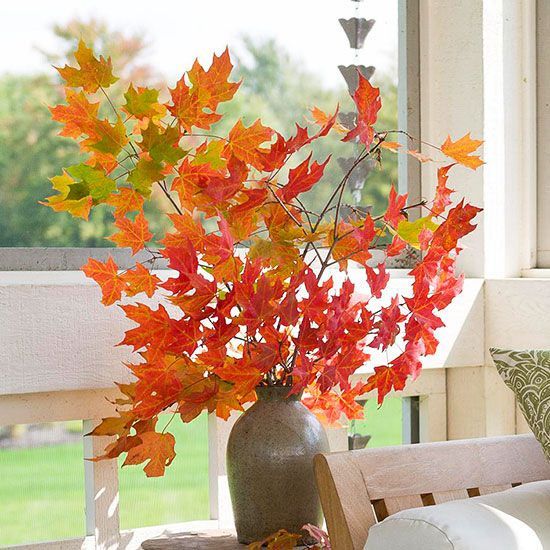 It is  always a good idea to seasonally rotate art to keep things fresh. It does not mean you have to go out and buy new picture for every season, every room and every wall. Rotating art means displaying selected pieces from your collection during various times of the year.
What might work for fall? Nature or even abstract themes in browns, reds, oranges can change the mood in your home instantly. 
Or you can create a piece of art by yourself using dried maple or oak leaves (see photo below). This might be a really fun project to do with your kids to celebrate fall.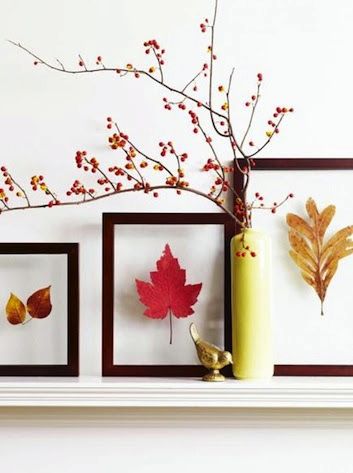 Aromas of Fall
Autumn decor can be pleasing visually, but it is always great to involve other senses like smell. Aromatic candles with smells of pumpkin pie, cinnamon, apple cider, clove or nutmeg will instantly transport your home into a fall mode.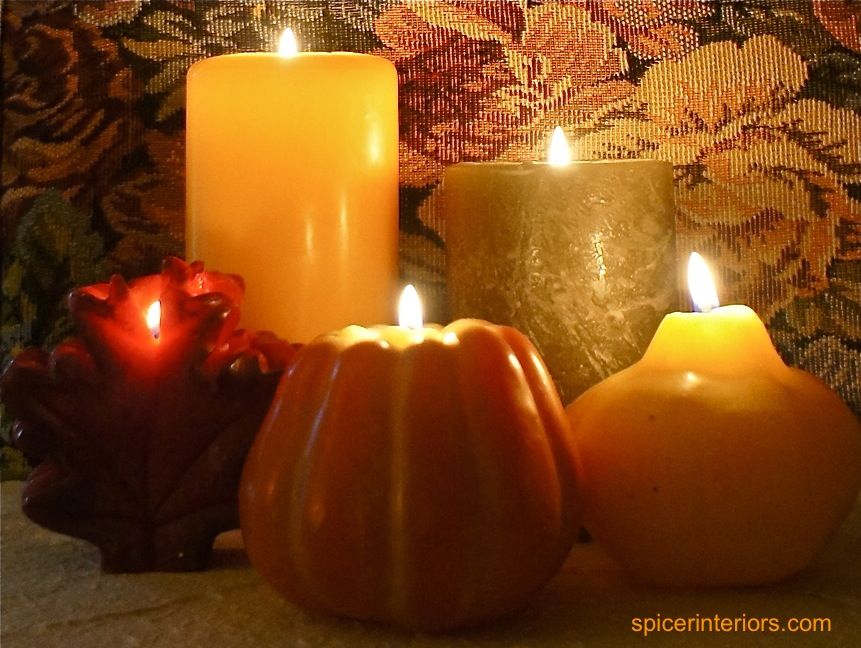 Sing a song of seasons!
Something bright in all.
Flowers in the summer,
Fires in the fall.
- Robert Lewis Stevenson -